Patcraft, Dalton, GA, USA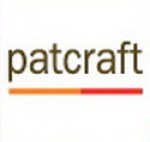 Patcraft carpet is manufactured to withstand intense traffic in commercial applications. The outstanding quality of this American made product is proven again and again as Patcraft carpet flooring provides the perfect floor covering in schools, department stores, malls, hotels, office buildings and other high traffic areas.

Patcraft is offered in a wide range of price points and can affordably accommodate any budget. And since every space is different, every client will have the opportunity to select a carpet style that suits their unique requirements. Patcraft offers more choices so that the needs of each customer are met- from color and texture to pattern and performance.

With the incomparable quality of Patcraft commercial carpet flooring, you can depend on your floors retaining their beauty and providing long lasting performance. Patcraft also honors its commitment to preserving our environment by manufacturing carpet that can be recycled over and over. If you ever decide to remove your Patcraft carpeting, just give the company a call and they'll come pick it up for you.